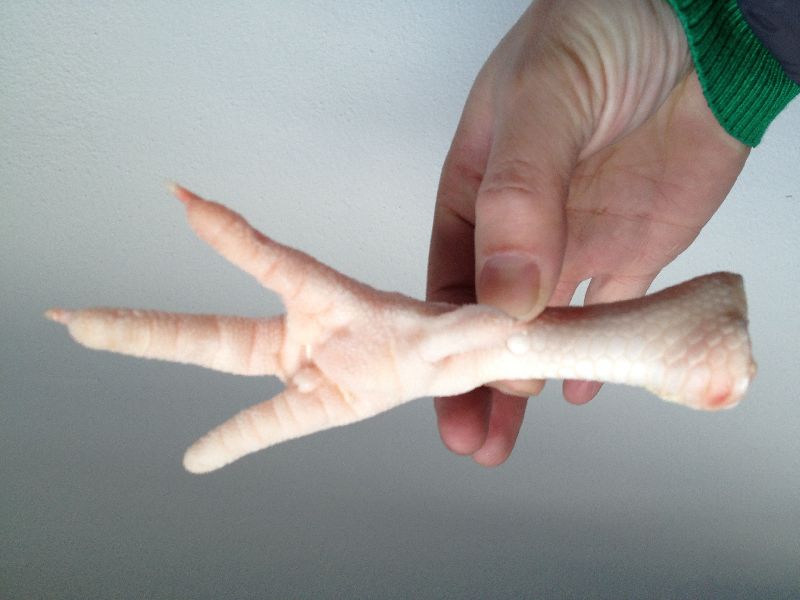 Feet are the minimum popularly eaten chicken part, and most of the people choose to throw it away feeling them disgusting! However, the other half of people gets the feet supremely delicious to prepare a number of dishes using them. The range offered by the frozen chicken feet suppliers is known for its unique flavor and soft consistency that together makes it addictive to the consumers. Most of you are completely unaware of the fact that chicken feet can be used to prepare a number of delicious dishes using a range of delectable ingredients.

Yes, the consumption of frozen chicken is healthy. In fact, it is a healthy alternative for red meat. Chicken is readily available and you can use multiple delicious chicken recipes at home. If you go to buy for frozen chicken, it often comes at a cheaper price than the freshly cut chicken pieces. It offers longer storage times too. In fact, if you buy fresh chicken pieces home, you can easily store them in the freezer.

Information about frozen chicken feet –
When you go for buying frozen chicken feet from the market which is prepared using commercial ways, they are often flash chilled and frozen for preserving maximum nutrition and freshness in the packaging. If the chicken is frozen using a quick freezing method, its body fluid does not turn into crystals and thus the chicken feet do not lose its nutrition value and original texture. Frozen chicken feet supplier companies in the market often inject saline solution into the chicken feet so that it remains high in salt content.

Nutrition value of the frozen chicken feet:
You will be surprised to know that flash frozen chicken feet have similar nutrition content to fresh chicken feet. You will be surprised to know that no preservatives are used in them. Even though chicken feet prepared with the blast-chilled method may or may not have some additives. Every serving of skinless and raw chicken feet contains enough calories, protein, and fat. Apart from that people are well aware of the fact that chicken is enriched with vitamins A, B, K, Niacin, potassium, and calcium.

Benefits of consuming frozen chicken feet:
Frozen chicken feet exporters in South Africa supply bulk orders to various parts of the globe. They find the primary reasons for the popularity of chicken feet among the consumers as,
1. Chicken feet are rich in collagen which effectively sustains skin elasticity.
2. Boosts immune system
3. Heals common injuries
4. Increases joint strengths
5. Keeps healthy nails
6. Maintains healthy gums

Always remember… Defrosting is important!
When you have the frozen chicken feet, to cook it you need to defrost it first. According to USDA Food Safety & Inspection Service, there are three recommended ways for defrosting chicken – frozen chicken sunken in cold water, microwave heating, and defrosting in the refrigerator. But if you do not want to consume the whole amount of this time, you should defrost in the refrigerators. By this way, you can store the rest of the frozen chicken for one or two more days. In the case of cold water and microwave defrosting, chicken feet need to be consumed by immediate cooking.
This entry was posted on January, 10, 2020 at 17 : 46 pm and is filed under Food. You can follow any responses to this entry through the RSS 2.0 feed. You can leave a response from your own site.